pp: do you do any other types of primitive hand work or crafts?

lg: "oh yes, i have a very short attention span but i love to keep my hands busy- so i hook, paint, stitch samplers etc...but my heart is truly with my dolls."

pp: recall for us the first doll you owned and the first doll you made:

lg: "i'd like to say raggedy ann, but for me, barbie (tm) was the queen of the universe. i used to draw and make my own paper dolls as a kid, i didn't get into anything three dimensional until about ten or so years ago... i made a baby doll,a muslin cutesy pattern, mine turned out un-cute."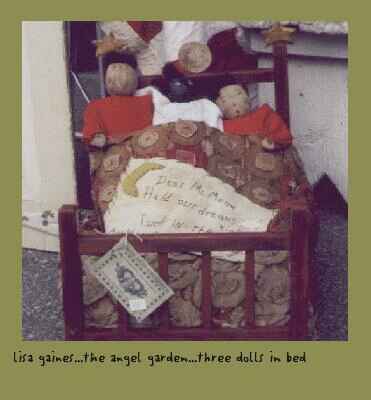 Bed of Dolls